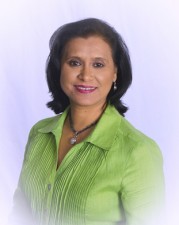 Have you ever considered that when you know the right answer, your inner knowingness also recognizes all the wrong answers?
I am a Transformational and Spiritual Teacher. From the stillness of my own heart have come first the power and then the self-mastery. I know what Truth is. I also know what Truth is not. I know that putting the Truth to use confidently captures my potential to create and unfold more health, wealth, and happiness. I am willing to teach you the Truth and then coach your application so that your unfoldment is a successful and enjoyable as mine is.
When you join Riddham Programs, you will have taken the first step in a soul-aligned, transformational journey. On this journey, you'll discover heart-centered purity and focus which will revolutionize your vibrations, and then you'll begin to see the ever-widening spiral of more good: favorable conditions, forms, circumstances and results.
Our teaching platforms offer structured focus, time-tested spiritual processes that work you from the inside and outside. You will enjoy clear guidance – gentle nudging, if you will – that will result in the unfoldment of your Higher Self.
Your Higher Self is intuitive. You'll learn to trust this.
Your Higher Self is empowered. You'll learn to channel this.
Your Higher Self is pure potential. You'll learn to use this.
Your results will be miraculous looking to those who don't understand. They will appear normal and natural to you, the stuff of unfolding potential.
You are on your Life's Path – your Journey. Would you love to develop more personal power to assist you forward into your progress?
What would you do to unfold profound intuition?
How would you like to focus your mind to attract unlimited abundance?
Can you picture embracing mastery over your limited programming?
Learn what your spiritual qualities are so that you can live your purpose?
 When you go within yourself, the journey leads you towards loving acceptance. It's about discovering who you really are, embracing your creativity while being grounded in the Truth of it, so that you recognize zero impediments toward unfolding perfected understanding.
Would you like to learn to habitually turn toward your Higher Self and your Intuitive Knowing? Wouldn't it be wonderful to have access to your Higher Self 24/7? If you were living from the highest truth, do you think your spirit would enjoy feeling such a deep sense of freedom, the full acceptance of love and well-being, where you could honestly say and mean "I am completely fulfilled?"
As a participant of the Riddham Programs you'll have:
Access to life transforming content filled with information, powerful practices and spiritual processes through self-study modules to study at your own pace
The perfect environment to connect with your growth partners and like-minded people who will become the fellow travelers on your path of transformation you wish you'd always had
Guidance, resources and support that will not only transform your health, relationships and material life but it will transform your soul so that you can live an inspired life that supports your true success.
Wisdom and resources delivered in a spacious way that allows for easy practice without information overload and overwhelm
Sacred space to come home to yourself, connect to your soul and your deepest values
Spiritual foundation to restore and reinvent yourself
As a result you'll…
Shine as you create a soul-infused life that's a perfect fit for YOU
Flourish in your creative self-expression and spiritual growth
Tap into the wisdom of your soul and higher self and open to possibilities way beyond what you can imagine now
Awaken the power within you to have vibrant relationships and create an inspired and extraordinary life
Bring forth your best self, express your creativity and unleash the power to change your life
Simplify your life so you have more time, energy and money to do what is most important to you
Learn to take inspired actions and co-create your life in a way that is deeply empowering and authentic
Awaken to deeper meaning of your life to live big and be true to your heart
Feel a great sense of trust in sitting in the unknown while taking each next step in your life from a place of deeper knowing and wisdom
Activate your potential to participate in the shift that is happening globally and discover the unique role you have to play
What are the as yet unlearned lessons in your life?
Have your efforts to attain self-knowledge left you with a restless craving for fulfillment?
Is there an underlying current of dissatisfaction with your life?
Has your zest and passion for life become lackluster – maybe fallow?
Are you exhausted from your search, feeling too lonely to continue?
Has your relationship with life left you feeling fed up with its complexities?
How can you dig through it all to find the simplicity and truth you so desire?
You are sensing there should be more to life than what's been served up to you so far, and you are 100% right. You've done well up to this part with feeding your body and mind. You've also discovered that's not all there is. Now it's time to feed your soul.
To make progress, to develop better outcomes, you have to make a real commitment deep within the core of your being.
You have to learn what other choices there are and make better ones.
You need to move within your Self so that you can live from your divinity.
You will find great happiness learning to live with a more authentic expression.
In life's journey, you'll have to come clean about your past, empty out those stuck spots, make peace with yourself and open yourself up to your own divinity. I can help you.
After nearly 20 years of learning and teaching, I have discovered the shifts that are essential for more permanent and sustainable change in your life. These shifts happen at the level of your soul. They happen with the work efforts behind introspection, inner focus, and self-evaluation. A new you will emerge from where you've hidden it.
The programs here at Riddham offer:
Multiple ways to discover the deep longings of your soul and allow new and compelling vision of your future to emerge.
They offer you ways to dive into the depth of your inner world to identify inner programming that has kept you from true success in the area of love, money, health, relationships and life itself.
Once you peel away layers of past programming, you will discover a clear and specific action plan that will support you and bring you back to wholeness of who you are.
The trainings will help you to enter into a world of possibility, self-love and self-respect.
You will reclaim your true authentic self – self that is most powerful, loving and free.
I am a Transformational and Spiritual Teacher. I know what it will take to get your life to work the way you want. You know it, too. Are you ready, willing and able to make the commitment so that you can enjoy greater inner knowingness, and the self-mastery that leads to lasting health, wealth, success and happiness?
I look forward to supporting you in your transformational journey!