You're keenly aware that you are on The Path – the one that leads to spiritual unfoldment and ultimately, a more transformed and authentic YOU! You've enjoyed some successes on this spiritual path. You own your individual responsibility, your spiritual power.
But you're experiencing stuck spots.
You've set powerful intentions with lackluster results
Your specific areas of focus are the toughest to remain committed to
You have a big bag of tools – affirmations, visualization, meditation – but using them consistently leads to frustration
You quit your processes a lot and resolve to re-start them again when you understand more
You know in your heart and mind that you can create the life you want, but you haven't done it yet, and now, you want clear guidance in your life
We live in a universe that is holographic in nature and it responds to our vibration. So, everything you experience in your life shows up because you have a vibrational or energetic match to it…
Our energy field is a conduit for Universal Healing energies. Unassimilated thoughts and desires accumulate as energetic debris in our energy field, creating muddled attraction and energetic blockages in mind, body and spirit. We think we know what we want and deserve, but our energy may be emitting a different signal to the universe.
What would your life be like a year from now if you dissolved your vibrational density and energetic blocks? What if you could live your Inspired Life creating transformation from inside out?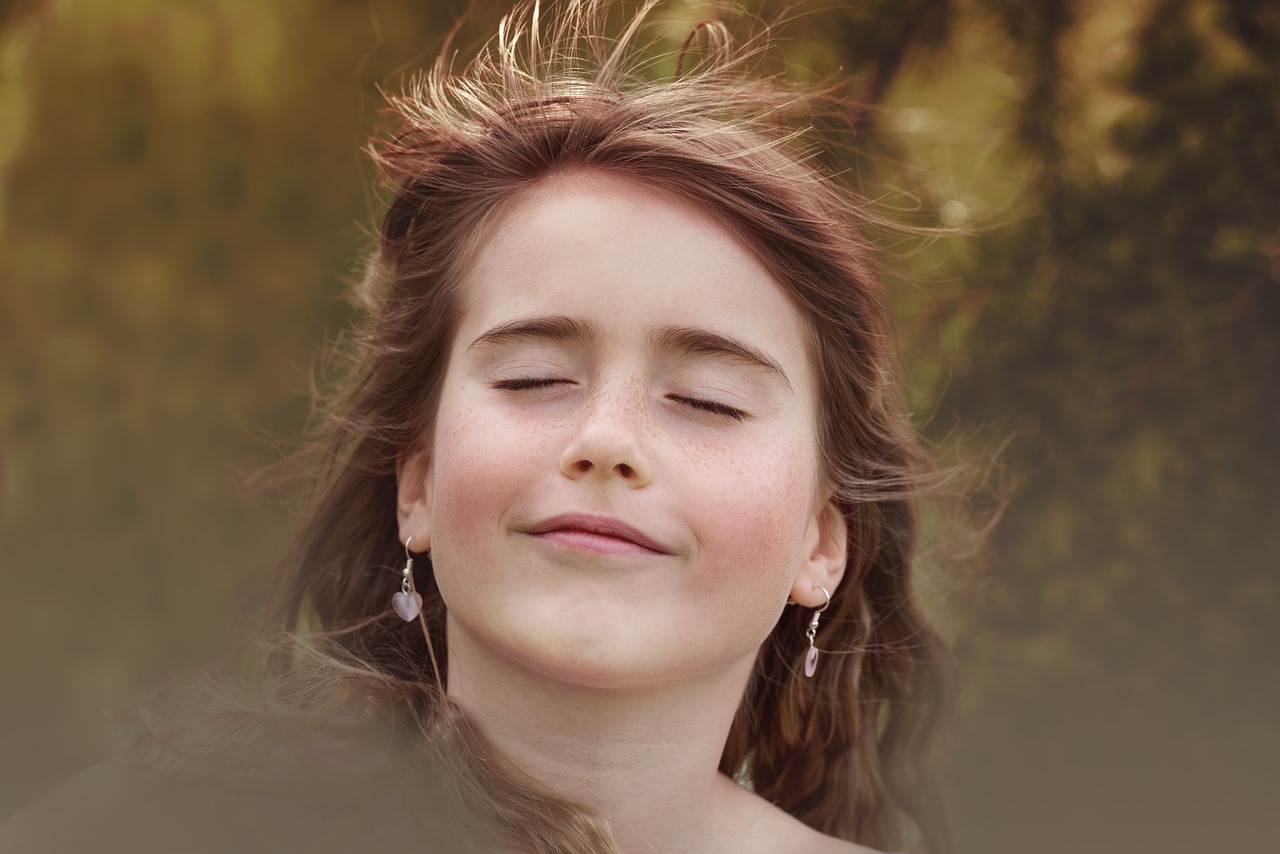 Just Imagine:
Reprogramming your energetic pathways to increase the flow of love, abundance, and success in your life.
Resolving deep-seeded stress and fear response patterns by gradually raising your vibrations with a constant infusion of balanced and positive vibrational frequencies every day.
Redesign your Reality by learning new powerful spiritual practice tools that align you with universal energy for co-creation and manifestation.
Unleashing the hidden power to help you release stuck energies and feel freedom to increase the flow of abundance energy in your life.
Having a deep sense of trust and clarity to bring about your life intentions, and heart's desires with greater clarity, ease and freedom.

Discovering the deep and authentic longings of your soul

, and allowing a new and compelling vision for your future to emerge.
Reclaiming your right to be who you always wanted to be in the world – you're most powerful, loving and exuberant self!
Envision Program is Your Path to Success!
Envision Program is a carefully designed transformational program to empower you to bring vibrational shifts in every area of your life. It brings transformation from inside out. Each topic in every module is designed to remove energetic clutter, balance your personal energy field, and raise your vibration freeing you from old energy patterns. It will assist you to open to receive prosperity, increase self-confidence and create the life you want.
This program is my most powerful to date. It is a program that will challenge you, inspire you and raise you up! 
I am totally committed to you creating your inspired life, which means over the next 12 months you'll have access to my most powerful spiritual tools, all in one program.
4 ways the Envision program will help you live your Inspired Life
In this program, you will be supported to lead your own personal journey to peel away self-imposed limitations and reclaim your light feeling more confident, clear, capable and worthy of achieving your dreams. If you're reading this page your soul is more than likely calling out for more.
1 Soul Searching and Intention
Each month, part of your work will be to set crystal clear personal intentions. You will enter world of possibility, self-love and self-respect to manifest a soulful, joyous way of life. You will consciously activate what you want to create in your life. Your strong, clear broadcast lets the Universe hear exactly what you want.
2 Spiritual Support for Moving Your Energy
Each month, you will work with time-tested and unique spiritual processes to illuminate your thoughts and beliefs that are most in need of your attention. With these powerful tools you will gain access to your innate wisdom that will propel you toward the fulfillment of your new Vision. No action, no creation!
3 Personal Group Mentoring Sessions
Once a month a group Q and A call will be scheduled on the topic of the month. I will mentor and provide extra support through group meditation and clearing processes. You will feel supported, guided and sustained throughout your journey. All calls will be recorded and you will be able to download the recording to your computer, iphone or MP3 player.
4 Re-connective Broadcast to Align Your Energy
This is the most powerful and unique process in this program that will reprogram and transform you from inside out! Using holographic reprogramming technology Re-connective broadcast is done (in absentee) to re-balance one's energy field by sending the balancing information through vibrational frequency of Sound, Healing Colors, light, Divine Healing Codes, Daily Commands, Spiritual healing symbols and much more. This re-balancing of the mind, body and spirit creates healthy, harmonious and positive vibrations in your energy field. You become increasingly magnetic to all that you desire – health, money, prosperity, abundance and well-being. You can find more details about Re-connective broadcast here: FAQ's
Re-connective Broadcast re-balances your mind, body and spirit and creates healthy, harmonious and positive vibrations in your energy field. You become increasingly magnetic to all that you desire.
The re-connective broadcasts have been wonderful. The energy is amazing as it gives you this subtle clarity that is really unexplainable, but I feel it I know when the broadcast has run as I am moved easily, gently toward my intentions and desired outcome. I can easily move away from negative thoughts that would usually cloud my mind about my intention and stay focused without the worry of how, when, why. I have worked with other healing modality's, including SRT for many years. I have never received the results of anything I have worked on so quickly and easily. I set my intention to leave my job of seventeen years and work for myself from home part time and it happened in less than thirty days. I feel so energetic, clear and just blissfully happy with this broadcast, I love it and cannot see myself moving forward in life without it!
Imagine the healing and transformation that can happen for you in one short year!
Introducing… "The Envision Program 2017"
This year long program is offered in 4 modules with 4 specific themes with each module lasting 3 months. Why 3 months? To transform energy and create sustainable change takes focus and time. You've had years, if not lifetimes being a certain way, thinking a certain way, and seeing yourself in a limited way. To change your ways of being take inspiration, commitment and solid support. You can join for one, two, three or all modules. In each module, every month you will focus on a specific topic to raise your energy, awaken your innate wisdom and activate your brightest future.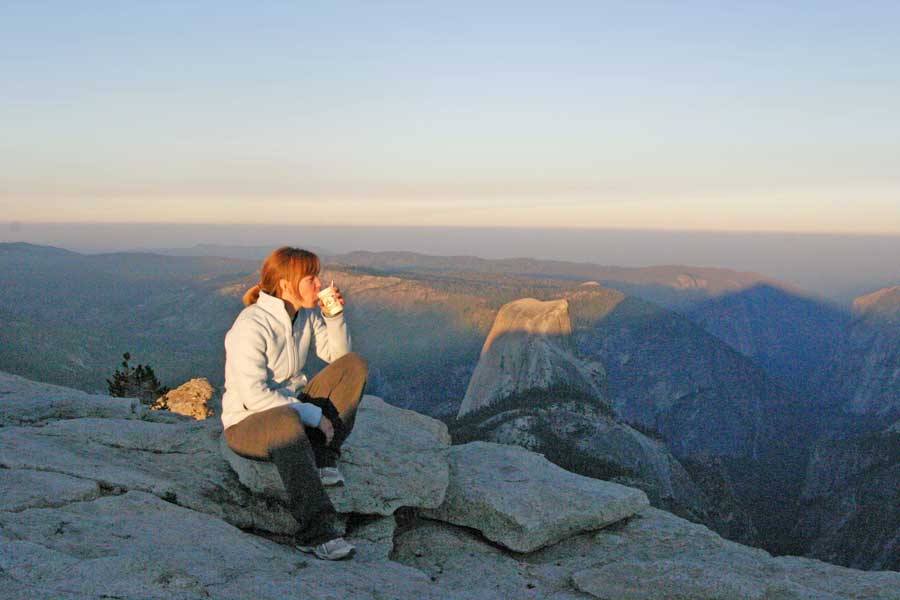 Envision a New Future
In this module you will discover the deep and authentic longings of your soul and allow a new and compelling vision for your future to emerge in the area of Money, Love and Abundance.
January: Having Money – You are the Source
Money is energy and energy exists in all realms. Your personal energy determines whether or not money flows freely, harmoniously and easily for you in your life. Whatever you've created in the area of money you've done so unconsciously or based on your subconscious programming.
This month's process will change the way you relate to money knowing that you have the power deep within you to attract more happiness and prosperity by changing your inner vibration and attraction patterns.
February: Celebrating Love
Did you know that Love is the highest vibrational frequency in the universe? In other words your love vibration is the key to your prosperity, abundance, joy, clarity, loving relationships and everything that you desire in your life. This month's process will strengthen your relationships, build trust, be open to others, and tap into your inner resources with confidence and certainty to restore personal power in your relationships.
March: Affirm your Abundance
True abundance is having all that you need in the forms of tools, resources, time, and living environment to live a life filled with love, energy, joy, aliveness and freedom. The golden key to opening your Dream gate to abundance is JOY! Can you handle more joy right now? This month we will focus on raising your manifesting vibrations through the energy frequencies of joy, abundance and gratitude. Be your absolute best, feel stronger, happier, more confident, and fully motivated to succeed.
Registration for this Module is closed.
Stay tuned for new dates in 2018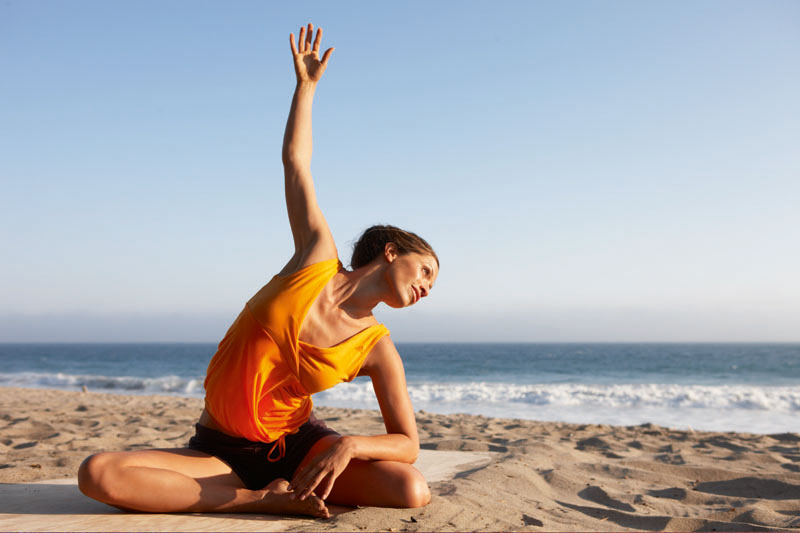 Change Your Energy to Change Your Life
In this Module discover how to transform the self-defeating ways you've been showing up in life. Awaken to how life is happening through you rather than to you, understanding the truths about yourself in order to access the power that is within you to change your life.
April: Think yourself Thin
Our physical body is a conduit for our soul – spiritual expression. Negative programming held in your consciousness about your physical body can keep you from being happy, content and comfortable in your body. This month you will align your internal energy to feel motivated and confident to lead a healthier lifestyle and reprogram the way you think about achieving your ideal, thinner self. As your internal energy shifts, you begin to shift your outer reality.
May: Doing What You Love
Doing what you love creates passion in your life.  Did you know that your life force and vitality are connected to your passion for life?  You'll know when you are doing what you love is when you find yourself being incredibly productive, forgetting the time passing by, and not being able to wait to get up in the morning to do more! This month's process will help you release resistance that keeps you from changing your life and doing what you love. It will rekindle your desire to give your life meaning and direction and find the motivation to go after it.
June: Feeling Energetic – Be Energized!
Are you ready to recharge your batteries from inside out and start feeling alive again? Life can be a challenge sometimes, and there are loads of things that zap your energy, leaving you feeling drained, weary and just plain worn out. This month's process is much more than just feeling more physical energy. It is about re-aligning and re-directing your internal energy so that you can be inspired with more energy to make the changes you truly desire in your life! Reignite your zest for living with vitality and creative energy.
Registration for this Module is closed.
Stay tuned for new dates in 2018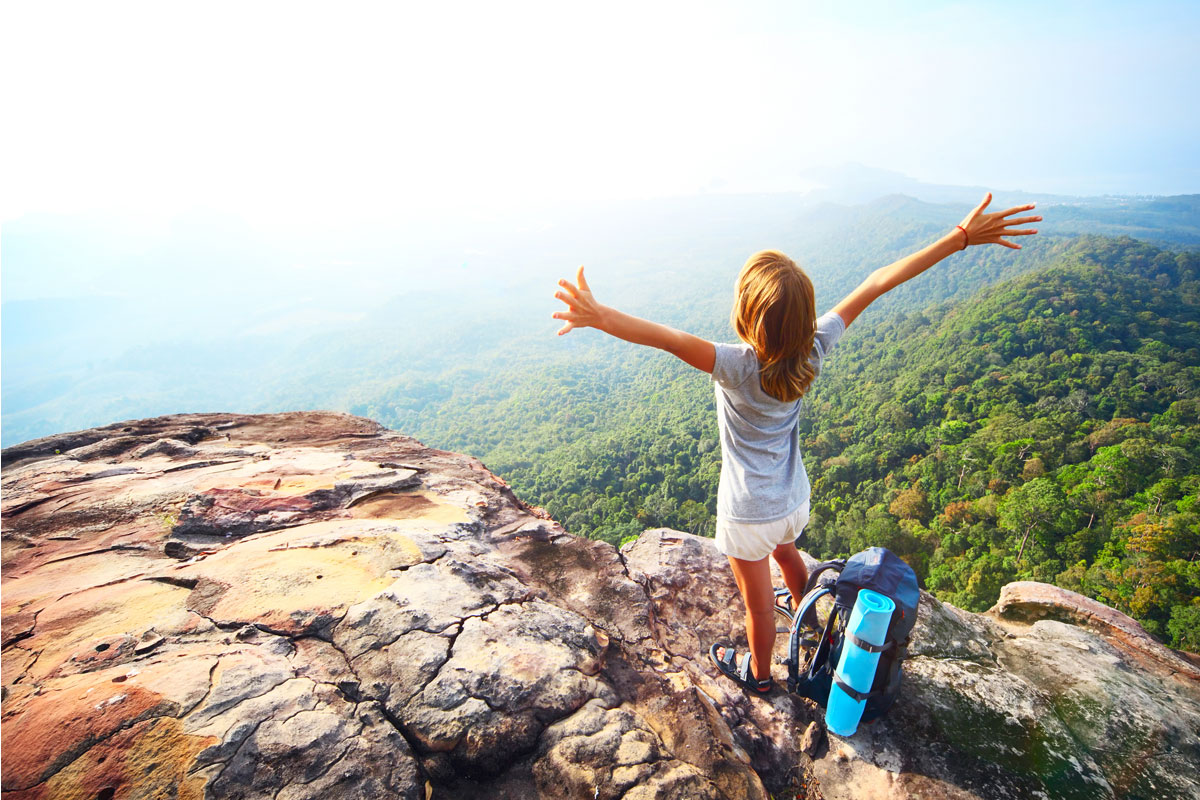 Own Your Power
It's time to take back a projection that is taking away your personal power. In this module you will release the past, reclaim your power, awaken your intuition, boost your sense of well-being and re-energize your body, mind and spirit.
July: Release the Past
Do you find yourself living in the past? Would you like to leave emotional baggage behind and break free to move on with your life? Past is over and done with. Do you want your unresolved emotions and negative thoughts to be creating your future? This month's process will help you release your past by clearing accumulated negative emotions, messages, imprints and unresolved subconscious patterns that keep you from living your highest potential and soul expression. Enjoy creating a happy, hopeful and positive future.
August: Get Moving – Loving to Exercise
Our bodies are designed to move, stretch, and run. Moving the body rhythmically and repetitively can help you tap into your intuition. There are many ways to move your body. Each of us has an innate sense of what feels right for our bodies. You will need to find yours. Above all, exercise and body movement should be joyful and fun. This month's process will help you build positive mindset, strengthen your mind-body connection and boost your sense of well-being from inside out! Enjoy the happier and healthier YOU!
September: Meditate and Relax
Meditate and Relax is about learning the act of relaxation, meditation and your relationship with your mind. Meditation helps you focus on what's really important to you. It gives you the tools to shut out the everyday world, truly unwind, and get centered. With this month's process, you will be supported to gain access to your own treasure trove of wisdom, find ways to relax your breathing and re-energize your body and mind. You will start to relax, restore and balance your energy and life focus. Relax and live intuitively from a deeper connection to your soul – Spirit within.
Registration for this Module is closed.
Stay tuned for new dates in 2018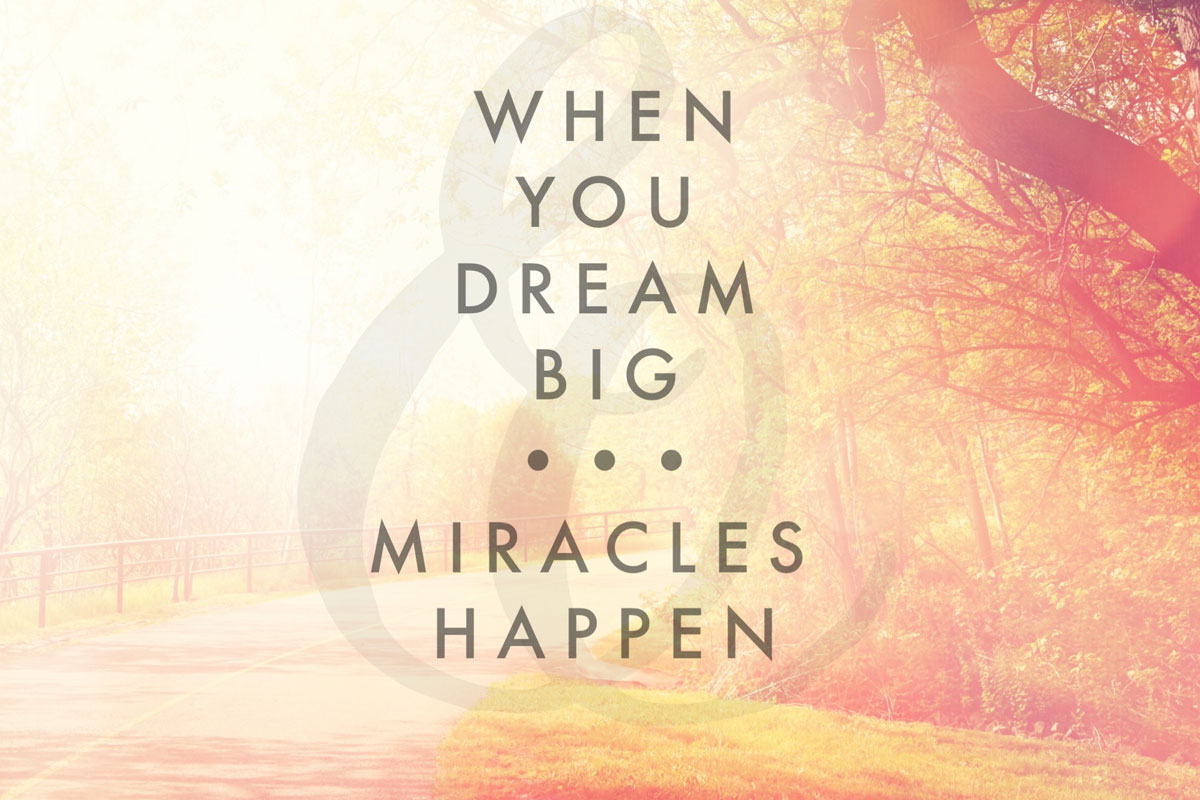 Envision the Transformed You! 
In this module discover the source of your true value, attract mutually empowered partnerships, and realize your potentials in a way you may never have done. Rather than attempting to fix the past, begin living a life to fully blossom, flourish and thrive. Experience a whole new level of inspiration and belonging.
October: Healthy Relationships and Boundaries
A healthy Relationship requires healthy boundaries within the relationship. A healthy boundary aligns you with taking care of yourself first, without feeling guilty and responsible. It's so easy to allow others to step over the line, especially when your personal energy is low. This month's process will help you align with more empowered you! It will help you change your inner programming to be the very best you can be, giving yourself permission to blossom and shine in every relationship with healthy boundaries.
November: Think Big! – Creating Your Highest Future
Is there an unconscious conversation going on inside of you that is robbing you of your truest potential in life? Remember, you are limitless and your highest potential is within you. This month's process will help reprogram your mind to create new and exciting directions – a new relationship, a promotion, new career choice, healthy habits, a move that you have been hoping for, new business venture, possibilities are truly endless. Believe in your abilities to create your highest future!
December: Saying Yes to Life!
Do you hesitate to try new things? Your energy is your vitality, creativity, and life force.  It is the part of you that says "Yes!" to life.  When you can say yes to life in one area, it creates an opening for new energy, new ideas, new inspirations, and synchronicity in other areas. If you find yourself making excuses, unwilling to get out of your comfort zone, then sooner or later you'll discover that life has passed you by. This month's process will work to rewire your thinking to have a positive outlook and restore your curiosity and zest for life. With a little imagination, some patience and willpower, you can shape your entire existence!
I have been using SRT as a client and practitioner for the past five years. Through this work I experienced powerful, life changing shifts. However, it wasn't until working with Yamini and Envision Programs that my spiritual growth and awareness was taken to an entirely new level. In a very tangible way, I feel more connected to my inherent power and spiritual potential and clear in my purpose and vision. Years of limiting belief systems have been uprooted in a matter of weeks and I feel a daily sense of peace, clarity, and connection to Source. Compared to the past when I would turn to SRT or energy work out of fear, I now turn inward for guidance and direction. Yamini's thoughtful, wise, and inspiring guidance is a perfect combination with 'the system' to activate profound spiritual growth.
 $195 – Individual Modules
Register for individual modules by clicking on the button below
I'd be honored to be your personal guide, working with you month by month to support you in your personal and spiritual growth and uncover your purpose, passion and joy.
I am looking forward to taking this powerful journey with you.