Welcome to Riddham Spiritual Online Center!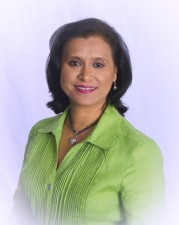 Here you will be supported to step into your Divine Self with powerful transformational tools, professional training, life changing workshops, online group programs and classes. With our transformational programs you will peel away old beliefs, past limitations, self defeating inner programs and habits that no longer serve you. By doing so you will enhance self confidence, learn to deeply love and respect who you are, create and nurture authentic relationships, experience more joy, and create a life you love.
You have everything you need within you. Life is a journey, a constant awakening and a moment by moment choice. Start now to open up to your own divinity and live your infinite potential. Explore the resources we offer, receive the monthly inspirational tips and begin to see your magnificence. I am delighted to be a part of your personal journey as you create new inspiring future with your innate timeless wisdom.
I am so looking forward to you seeing your magnificence and be inspired by your own greatness.
Yamini Bhatt,
Founder of Riddham Spiritual Center
Awaken Your Prosperity Self
Free Online Program
Take your first step today, unlock happiness and prosperity in your life and fill your consciousness with new energy and possibilities.
Click here or on the button below to get immediate access to this FREE 7-step, 21-day prosperity program.
Riddham Programs & Services

If you truly hear the message of your soul, what is it telling you? The greatest need in the world right now is for you to be awakened. Deep within you, in the core of your being, is your true innermost self – your soul. The spiritual substance of who we are is an infinite spiritual source of potential far greater than our physical bodies and our personalities. Our individual expressions of this infinite source are ever seeking expansion. … read more

Everything in the universe seeks balance constantly and as spiritual beings we seek to balance ourselves with the Universe. When we are in balance with the Universal energies, we feel we are in the flow of creation. You are less affected by energy of others, things manifest with much ease and grace and you feel supported by the Universe. You feel creativity blossoming, wonderful new opportunities appearing and obstacles falling away. … read more
Everyday SRT Monthly Mentoring will assist you in becoming more comfortable, clear and confident SRT practitioner. SRT is invaluable for strengthening self-love, receiving clear daily guidance, increasing abundance and prosperity in your life and creating supportive environment. It is a marvelous spiritual tool to clear negative emotions, scarcity thinking, physical challenges, relationship challenges and the negative energy you accumulate in your day-to-day activities and interactions. Learn more . . .
Mentoring with Yamini has helped me understand my emotions and beliefs. It has helped me understand what is the root of several of my actions and events in my life. She has helped me understand what causes my limitations and the tools she has provided me, I can utilize them to move myself to help me when I need help. I have been able to consciously change my responses and choices - thus breaking the cycle of old limiting patterns and feeling Empowered to create lasting change in my life. SO - Florida