Welcome to Riddham Spiritual Online Center!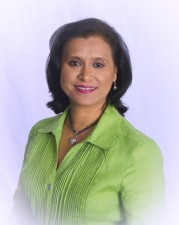 Here you will be supported to step into your Divine Self with powerful transformational tools, professional training, life changing workshops, online group programs and classes. With our transformational programs you will peel away old beliefs, past limitations, self defeating inner programs and habits that no longer serve you. By doing so you will enhance self confidence, learn to deeply love and respect who you are, create and nurture authentic relationships, experience more joy, and create a life you love.
You have everything you need within you. Life is a journey, a constant awakening and a moment by moment choice. Start now to open up to your own divinity and live your infinite potential. Explore the resources we offer, receive the monthly inspirational tips and begin to see your magnificence. I am delighted to be a part of your personal journey as you create new inspiring future with your innate timeless wisdom.
I am so looking forward to you seeing your magnificence and be inspired by your own greatness.
Yamini Bhatt,
Founder of Riddham Spiritual Center
Awaken Your Prosperity Self
Take your first step today, unlock happiness and prosperity in your life and fill your consciousness with new energy and possibilities.
Click here or on the button below to get immediate access to this FREE 7-step, 21-day prosperity program.
 Strengthen your ability to envision, manifest and materialize your highest preferences in 2017! Registration is now open! Program begins January 2, 2017 During the Envision 2016 Series, we set clear intentions, worked with powerful [...]
3-month Envision program begins October 1 Registration is now open. Register Today It is our birthright to be free and claim the goodness of life. We have the right to walk [...]
Own Your Power 3-month Envision program begins July 1. Registration is now open. Are you ready to use the power of Reconnective Broadcast to move the old, stuck energy from the body, release the past [...]
Mentoring with Yamini has helped me understand my emotions and beliefs. It has helped me understand what is the root of several of my actions and events in my life. She has helped me understand what causes my limitations and the tools she has provided me, I can utilize them to move myself to help me when I need help. I have been able to consciously change my responses and choices - thus breaking the cycle of old limiting patterns and feeling Empowered to create lasting change in my life. SO - Florida